Gay Marriage & Lesbian Wedding MONTENEGRO
SAME-SEX WEDDING MONTENEGRO
Hello, my name is Svetlana, I live in one of the most beautiful countries in Europe — Montenegro — and I organize wedding ceremonies and photography.
Since 2021, it is possible to officially register a same-sex partnership in Montenegro, so I decided to develop this particular direction.
Why? Well, because I could never understand the prohibitions against loving whoever you want, being with whoever you want, and being officially partners.
And I am very glad that little Montenegro has legalized gay and lesbian marriages and has become an ideal place for LGBT weddings.
WELCOME!
• The fastest way to get married in Europe for gay couples.
In just 30 days you can fly to Montenegro for your own long-awaited wedding with your partner.

• The most budget option for organizing weddings in Europe.

• Visa-free regime for residents of most countries of the world.

• You do not need to deal with a tedious bureaucratic routine:
you simply select the appropriate route and buy tickets.

• Incredible landscapes will be the perfect backdrop for your wedding.
You can get married on the beach, against the background of the mountains or
in the most beautiful canyon of the Adriatic.
NO VISA
FOR MOST COUNTRIES OF THE WORLD, A VISA TO MONTENEGRO IS NOT REQUIRED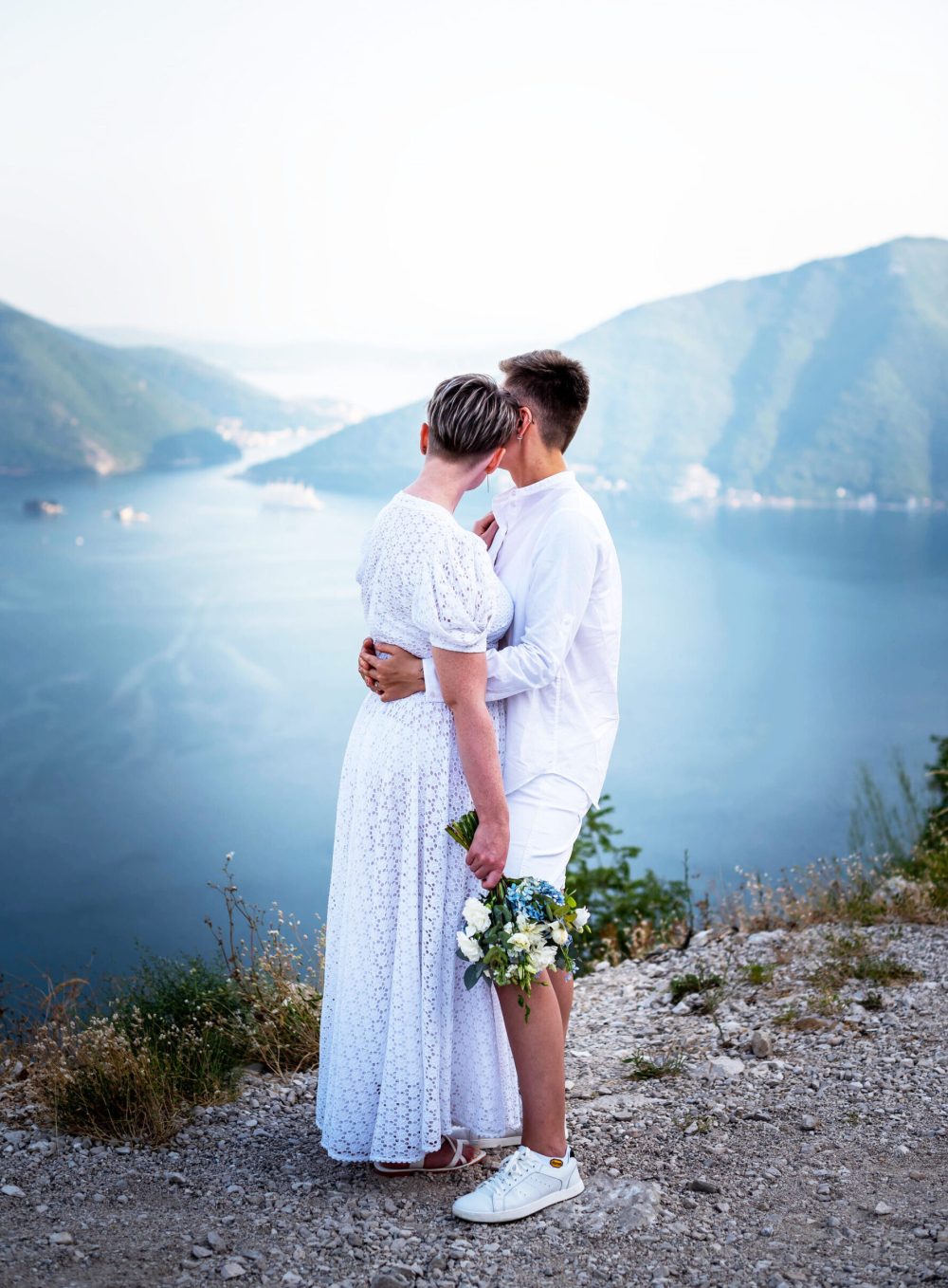 REGISTRATION IN 1 MONTH
ONLY 1 MONTH FROM PREPARATION OF DOCUMENTS TO REGISTRATION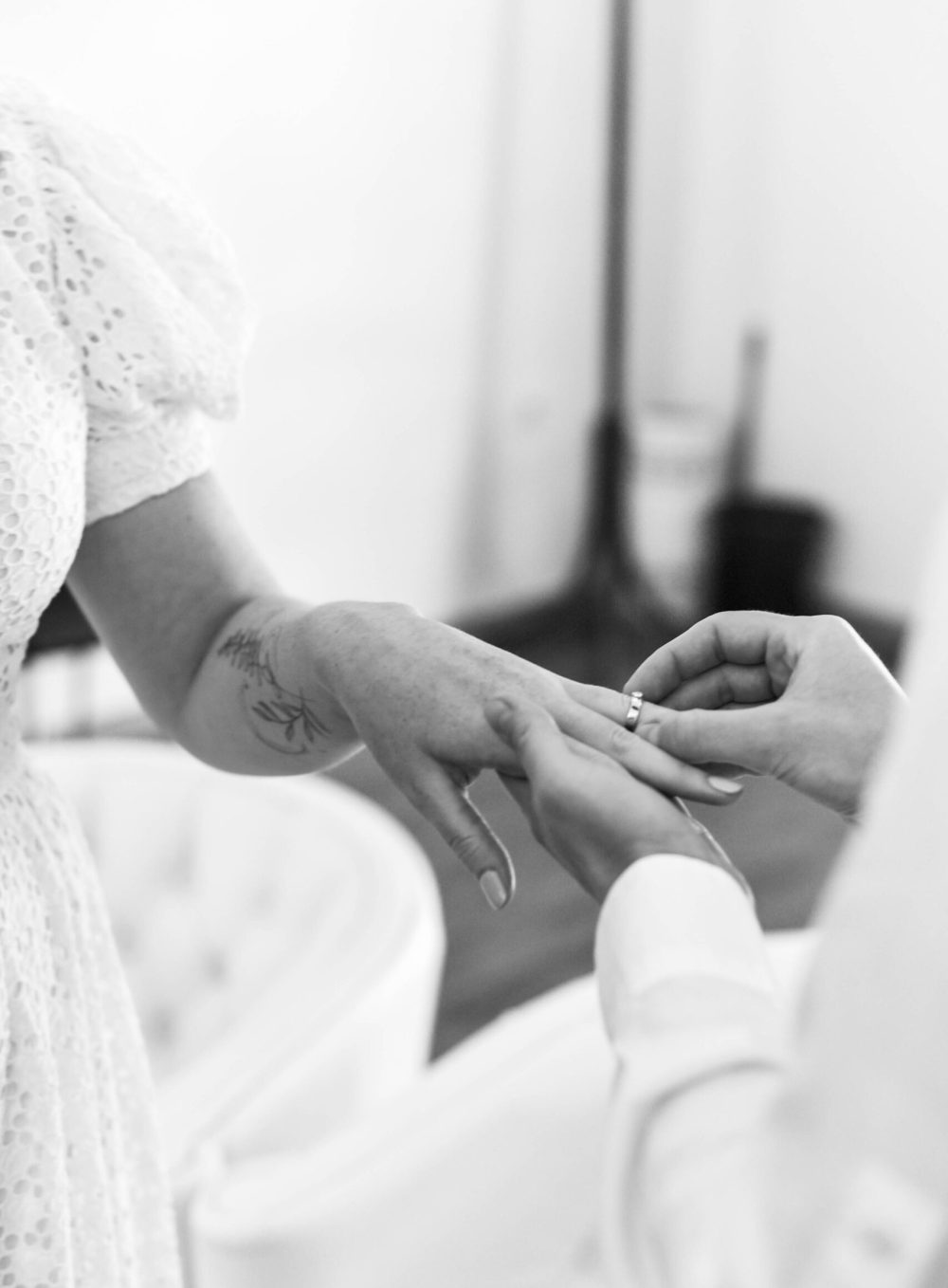 OFFICIAL CEREMONY
THE CEREMONY IS HELD AT THE STATE REGISTRATION AUTHORITY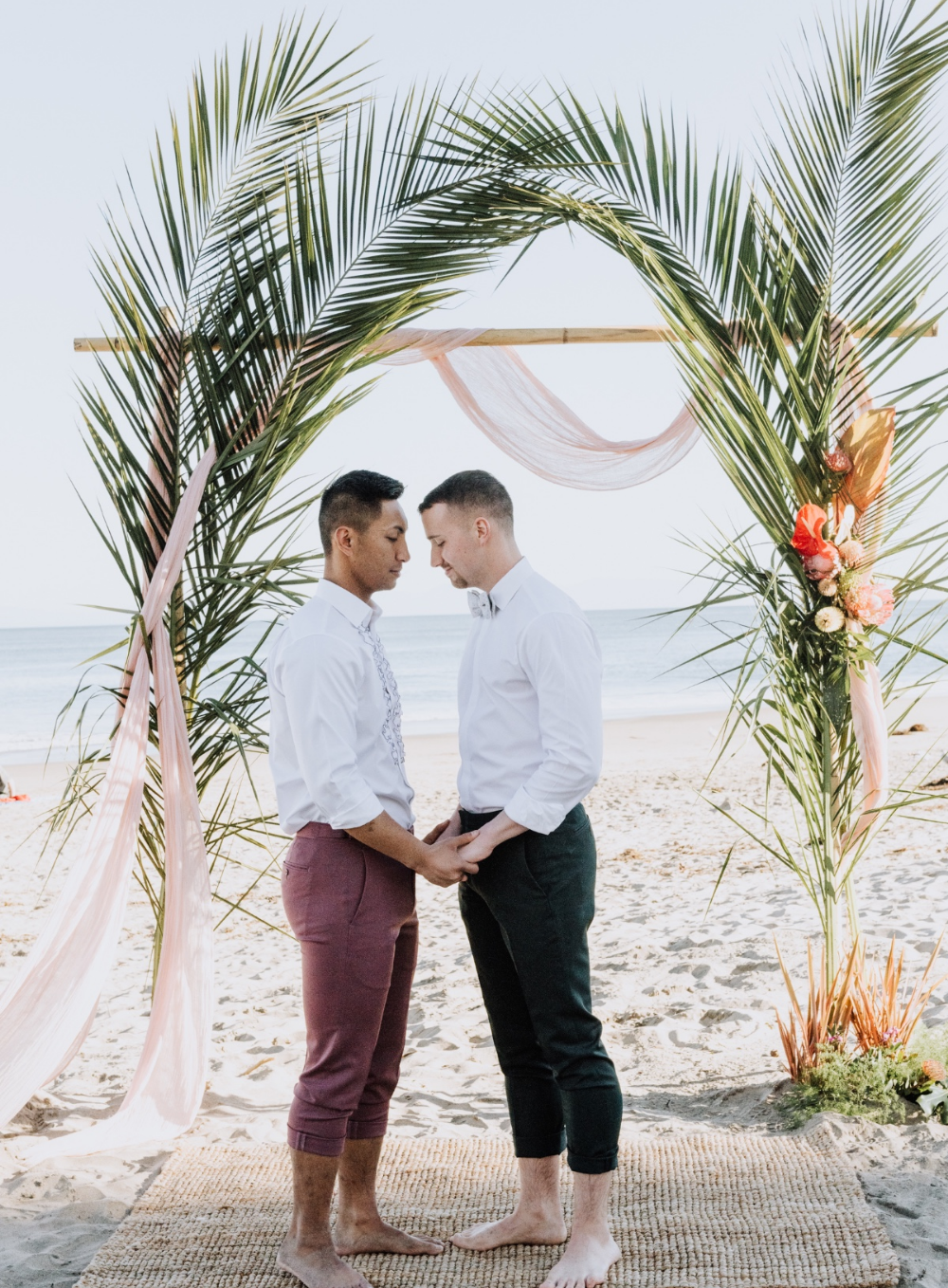 WEDDING IN SCENIC LOCATIONS
THE CEREMONY CAN BE HELD IN ANY BEAUTIFUL PLACE
"We arrived for the long-awaited wedding and are very glad that everything went comfortably, intimately and beautifully. Thank you!"
"The most important thing happened - we are officially a family! Thanks for the trip to the most beautiful places! The photos will remain in memory of this day forever."
CONSULTATION AND COLLECTION OF DOCUMENTS

PREPARATION AND TRANSLATION OF DOCUMENTS FOR APPLICATION FOR MARRIAGE

PAYMENT OF TAXES FOR THE CEREMONY

REPORTAGE SHOOTING OF THE CEREMONY

TRANSFER TO THE CEREMONY AND BACK
BRIGHT
official or symbolic ceremony
CONSULTATION AND COLLECTION OF DOCUMENTS

PREPARATION AND TRANSLATION OF DOCUMENTS FOR APPLICATION FOR MARRIAGE

PAYMENT OF TAXES FOR THE CEREMONY

OUTDOOR PHOTO SESSION 3 HOURS

BRIDE BOUQUET, BOUTONNIERE AND CEREMONY FLOWER DECORATION

BOOK A TABLE IN A RESTAURANT
BEST
official or symbolic ceremony
CONSULTATION AND COLLECTION OF DOCUMENTS

PREPARATION AND TRANSLATION OF DOCUMENTS FOR APPLICATION FOR MARRIAGE

PAYMENT OF TAXES FOR THE CEREMONY

PHOTOGRAPHER FOR THE ALL DAY

BRIDE BOUQUET, BOUTONNIERE, CEREMONY AND RESTAURANT FLOWER DECORATION

BOOK A TABLE IN A RESTAURANT

ORGANIZATION OF THE BANQUET